Create Your Own Herbal Incense
Utilize common kitchen spices to DIY a personalized magical blend for the season.
It's officially Fall! Kitchen witch season is upon us! This time of year is pure magic filled with cozy cooking, spooky movies, and magical DIYs. Now that I've written this, it sounds incredibly similar to the rest of the year at The Circle just with the word cozy thrown in...... 
Throughout the year we love creating intentional incense blends for the seasons. The two of us believe deeply in plant magic and how working with herbs can aid us in our personal practices, manifestations, and attracting certain energies. 
The way we create our incense blends is truly pretty loose, no rules just intuition and personal preference. We generally start by researching seasonal herbs, magical correspondences or just pull from our kitchen cupboards and go with the flow.  
A fun thing to try when choosing your herbs is to think back to any memories of herbs you have. A caring family member serving you hot chamomile tea to comfort you as a kid? Throw some chamomile into your very own incense blend to connect with those feelings of love and protection, or aid in healing and grounding rituals. Cutting back fresh oregano in the garden during the summer? Capture that feeling of abundant sunshine and creative summer free flow! 
A lot of magic is about utilizing what you have on hand and trusting your intuition to create your own correspondences. We'll say it again and again, but your intention, connection, as well as personal experiences and history speak volumes.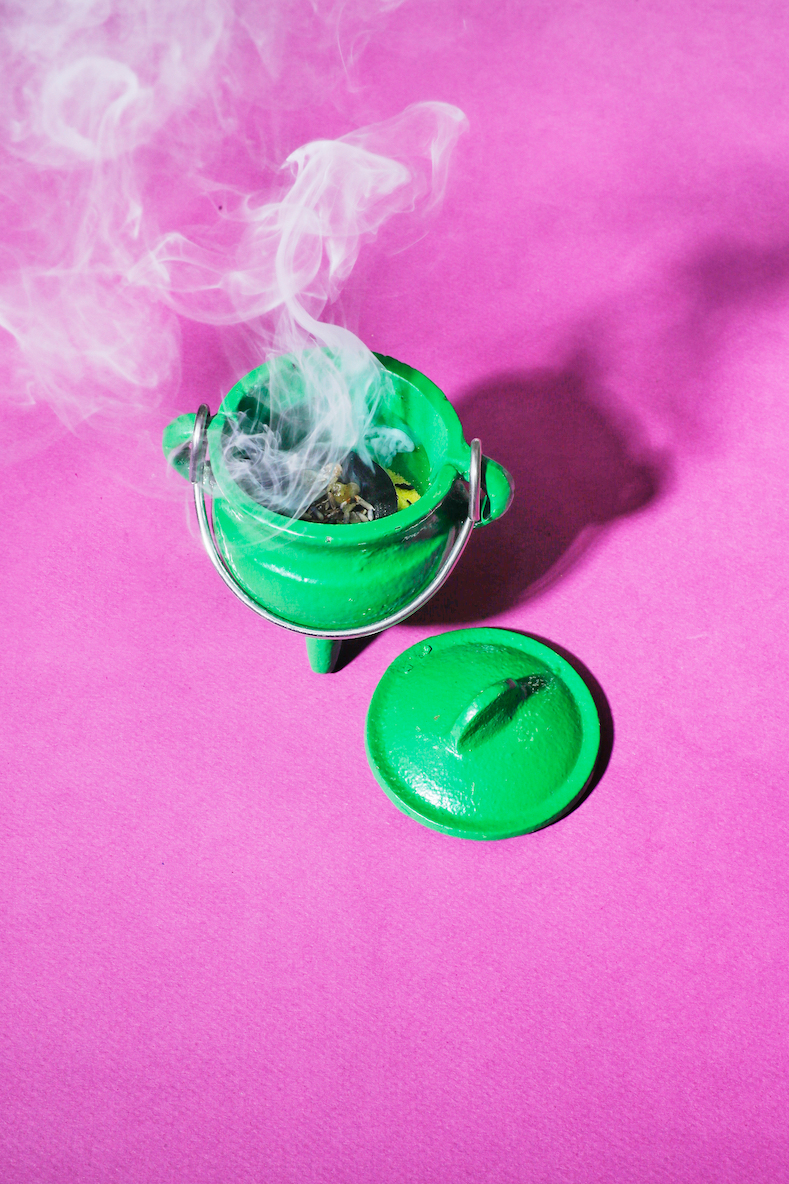 Make this Fall inspired incense:
Call in protection, prosperity, creativity and intuition with this herbal blend🌿 This mix is intended to be burned as incense, but you can also leave small bowls of it around your space or even make a magical floor wash (if making a floor wash try rosemary to replace copal resin). Grab your supplies: Mortar and Pestle Jar for storing Ingredients: Equal parts Cedar, Rose Hip, Clove, Copal, Basil 2 pcs star anise 1 cinnamon stick ✨ Break up the cinnamon stick and star anise into your mortar, blend until pieces are small but still chunky ✨ Add your cedar, rose hip, clove, and basil. Mix everything until you see some powder but still lots of chunks. While blending your herbs, remember to work intentionally. Think of what you're calling in, your intentions are important here. ✨ Break up your copal in a separate bowl or between sheets of wax paper with a rolling pin. You don't want to mix resins in the same mortar you use for consumable herbs. ✨ Combine your ingredients in a jar, think of everything you're calling in this season. You're all set to burn as you please! This is beautiful for ritual use but also just a lovely slightly sweet fragrance for your home:)